B Corps are emerging around the world with over 1200 B Corps in 38 countries. We are proud to support the growth of this movement here in Europe. Did you know there are already 40 B Corps in 10 countries across Europe?
On April 22nd, we will celebrate the founding class of European B Corps. You can join us for a dynamic program of inspiring international speakers, interactive workshops, and immerse yourself in the B Corp community. The crowd will be a mix of worldwide B Corporations, entrepeneurs, innovators, investors, opinion leaders, governmental representatives, and like-minded changemakers. People using business as a force for good. Let's celebrate!
The details
What? Celebrate the Changemakers
When? April 22nd, 13:00-19:00
Where? Amsterdam, The Netherlands
Who? B Corps, potential B's, government representatives, investors, opinion makers, and other changemakers
Why? Because using business as a force for good makes YOU a changemaker!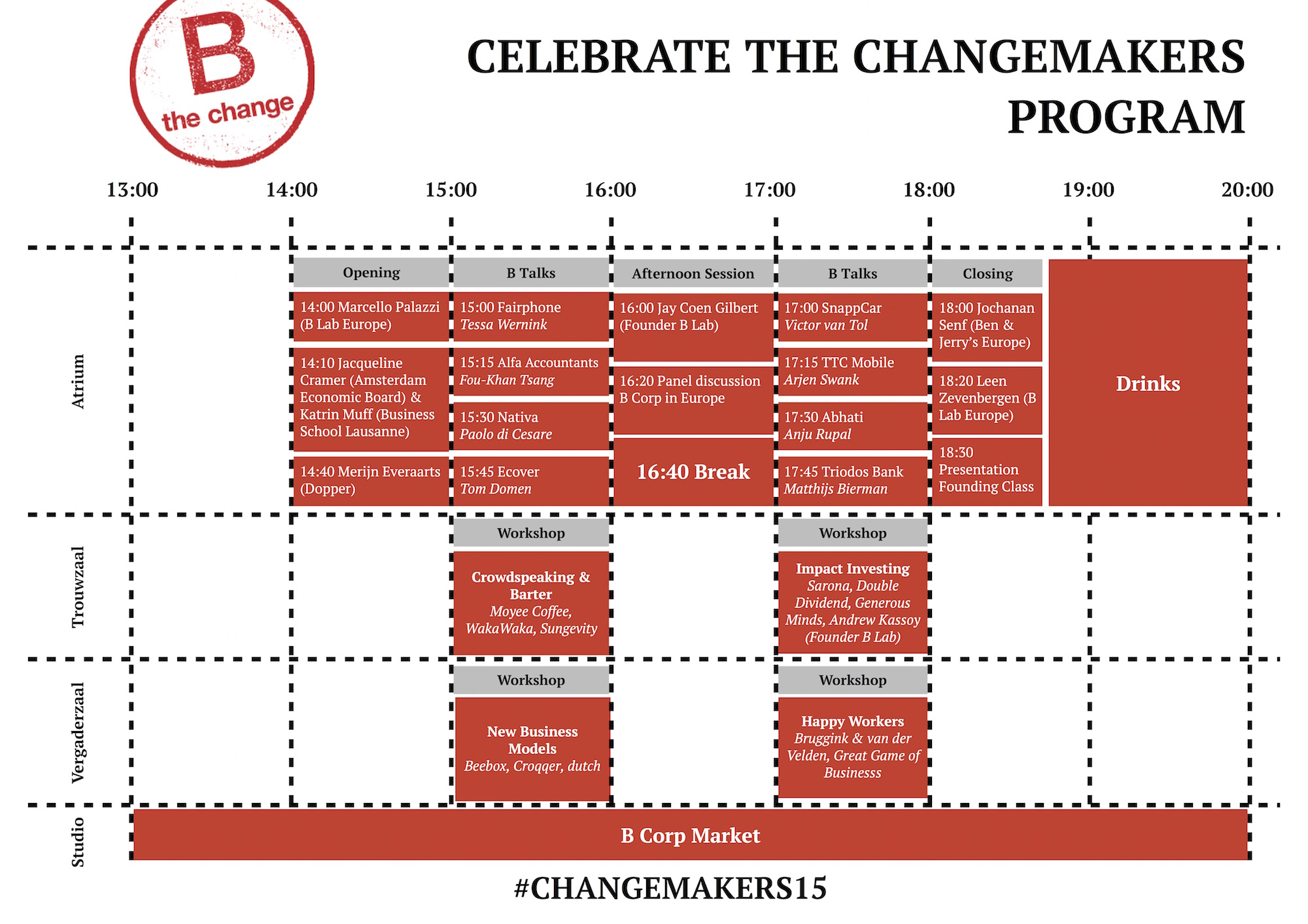 Interested in joining the celebration? Register here!
If you have any questions, drop us a line at events@bcorporation.eu
Supported by its partners